Premier Landscapers Near Commerce Township, MI
Quality, Professional Services for Your Next Outdoor Project
Squeals Landscaping Inc. has been Metro Detroit's go-to landscapers for over 25 years. With our pristine reputation and eye for detail, it's not hard to see why!
Our experienced team is highly trained and shares a passion for creating beautiful and artistic outdoor spaces for each of our clients. We are all very committed to our craft, and this is reflected in each and every job we complete.
We'll never put our final stamp of approval on a job that we wouldn't want in our own yards. This mentality has set us apart from our competitors and has allowed us to be one of Michigan's Department of Nursery Stock Dealers, as well as a Metropolitan Nursery & Landscaping Association Member. We have a landscaping architect and a landscaping designer on staff that work closely with you to ensure that each job's quality exceeds your expectations. No matter your vision, we can bring it to life in a creative and inimitable way.
We offer many services to our clients, including (but not limited to) landscaping new homes, new construction properties, major landscaping renovations, pool landscaping, lakefront/waterfront landscaping, large commercial city municipality developments, brick paving, retaining walls, design, installation, planting large trees, shrubs, sod, bushes and more. We are a local company, serving Commerce Township, Bloomfield, Bloomfield Township, West Bloomfield, Birmingham, Milford, Novi, Northville, Plymouth, Walled Lake and Orchard Lake.
---
Quality Throughout Our Entire Process
When you hire Squeals, you can guarantee we will start your project on time and our installation team will ensure no inconvenience to you or your neighbors. Every crew has a supervisor on site from start to finish. Our talented staff pays attention to specific details on the job creating not only an amazing landscape, but also a true work of art. With our irrigation crews working simultaneously with our installation crews, we can guarantee you won't have to take time out of your busy schedule to worry about the survival of your plant material. Our two-year warranty will give you the peace of mind that your investment is protected during the sensitive transition period. We can work with builders, developers or project owners. Working as a team with other tradesman on site, we are confident our residential and commercial crews can complete a full job on schedule meeting the most demanding deadlines.
Enjoy Your New Landscape for Decades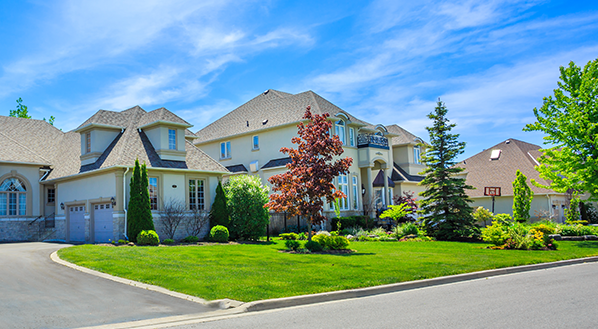 We have been in business for over 25 years and have since created many beautiful landscaping designs throughout Southeast Michigan. Our highly-skilled landscape architect and landscape designer on staff work closely with you to ensure a durable design with great aesthetic flair. We have a background in plant biology, so we know exactly which plants to recommend for your yard and where they would optimally thrive. Our plant material is handpicked from the highest quality growers across the USA and has to pass our strict standards before we even consider installing it for you. All of our work includes full warranties that we will honor in the event of damage. We offer free estimates so we can show you exactly why we would be the best fit for your landscaping needs. We guarantee that you'll love your new outdoor space and will for years to come!