Birmingham's Top-Rated Source for Retaining Walls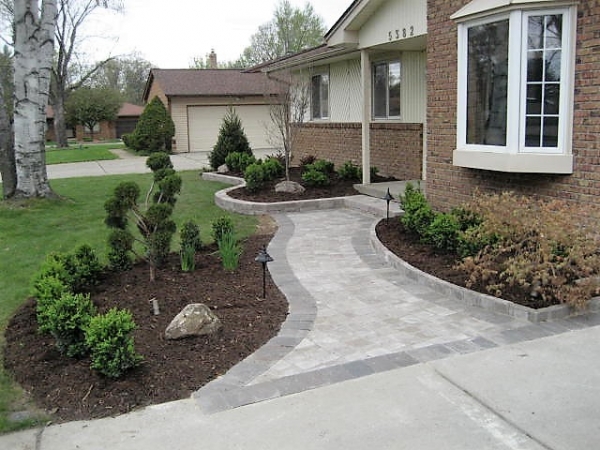 Squeals Landscaping specializes in installing patios, walkways, driveways, brick pavers, retaining walls, and other hardscapes in the Birmingham area. We have been in business for over 25 years and have since created many beautiful landscaping designs throughout Southeast Michigan. Our highly-skilled landscape architect and landscape designer on staff work closely with you to ensure a durable design with great aesthetic flair.
We can work with builders, developers and project owners. Working as a team with other tradesman on site, we are confident our commercial crews can complete a full job on schedule meeting the most demanding deadlines. Call us today to schedule your free consultation!
Empowering Our Clients to Achieve Their Visions
Squeals Landscaping is committed to helping you achieve your grandest visions for your property. To that end, we offer:
Comprehensive Consultations -

We are happy to visit your home or building, survey the landscape and advise you on what types of walls and paths would do the most to enhance it. If you already have plans, we will listen to them and figure out how to make them work.

Accurate Estimates -

We provide precise quotes for the cost of our services, making it easy for you to determine if they are in your budget.

Savvy Selections -

We keep a wide array of brick and stone types in stock, allowing you to select whichever material best fits your needs and desires.
Brick Pavers, Retaining Walls & Hardscapes in Birmingham, MI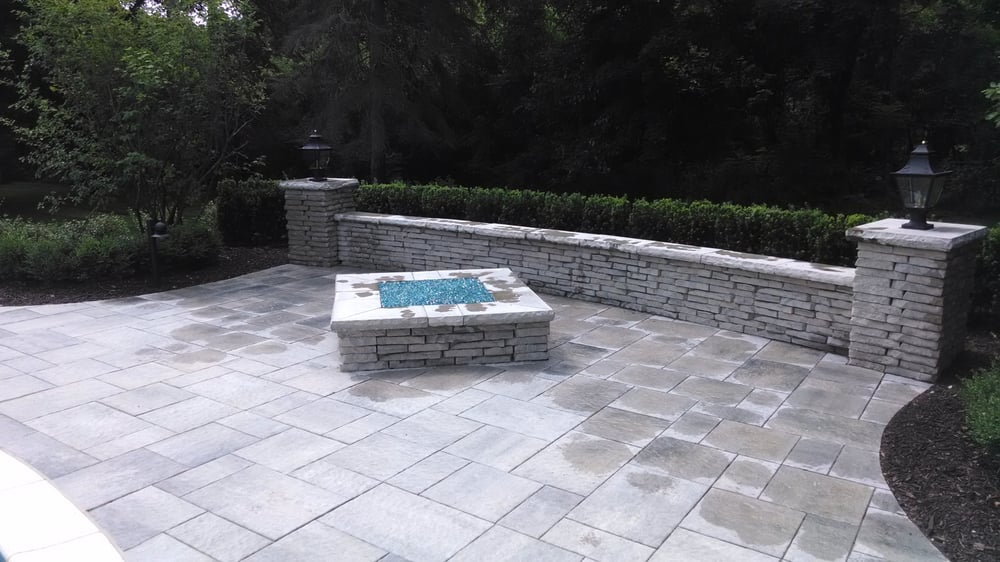 From brick paver patios to retaining walls, hardscapes add sturdiness and durability to a yard. They are thus in high demand among both individual homeowners and public professionals, both of whom want to protect their properties while adding artistic flair. Squeals Landscaping offers hardscapes in a wide variety of materials, allowing you to maximize both aesthetics and functionality. Operating across the Metro Detroit area, we have the experience and equipment to handle even the most complex outdoor constructions.
How Hardscaping Highlights Your Home
While many homeowners think of landscape design as the surest way to enhance their yards, hardscapes are no less valuable. Professional hardscaping can provide:
Weather Resistance -

Extreme weather can disrupt your yard, uprooting plants and moving outdoor furniture around. Retaining walls provide a barrier against these conditions.

Improved Accessibility -

Through brick paving, you can give visitors a solid, clear path into your home. This is particularly valuable if any of your friends or family members have mobility issues, as walking over an unpaved area may be difficult for them.

Higher Property Values -

Hardscaping not only adds beauty to your yard, but also makes it appear more secure. Both of these results can bolster your home's value.
Pool Hardscapes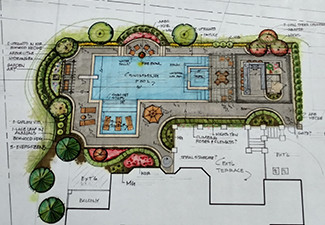 While landscaping and hardscaping can each improve your building on their own, they work best when provided in tandem. As a landscape architect team that is also skilled in pool hardscaping, Squeals has no trouble combining these two functions. We use retaining walls to protect your trees and shrubs from weather and other forms of harm, or to guide visitors safely along your swimming pool through the strategic placement of plants. In this way, we give your yard a feeling of completeness, with every aesthetic and functional feature working together.
Customer Satisfaction is Our #1 Goal!
"I was extremely impressed by all of your staff, from the office to every single person on the job. Rick was a great help with his computer program that helped me better visualize what the boulder retaining wall would look like. His suggestions for landscaping plants and assistance at the nursery were very helpful. Rick's idea of putting pavers on my front porch was the finishing touch. Everyone on your crew is a truly talented craftsman." Beth B.
---
To request a free estimate or learn more about our services, contact Squeals Landscaping at (248) 360-7000 today.