Orchard Lake MI's Leading Landscaping Service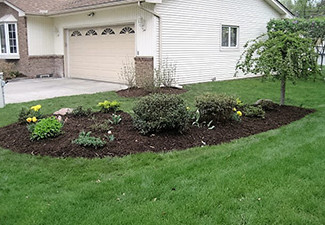 Squeals Landscaping provides professional landscape design, construction, installation and renovations services in Orchard Lake MI and surrounding areas. Squeals Landscaping Inc. has been Metro Detroit's go-to landscapers for over 25 years. With our pristine reputation and eye for detail, it's not hard to see why! We are all very committed to our craft, and this is reflected in each and every job we complete.
We offer many services to our clients, including (but not limited to) landscaping new homes, new construction properties, major landscaping renovations, pool landscaping, lakefront/waterfront landscaping, large commercial city municipality developments, brick paving, retaining walls, design, installation, planting large trees, shrubs, sod, bushes and more. Our experienced team is highly trained and shares a passion for creating beautiful and artistic outdoor spaces for each of our clients.
Our Complete Design Services Help You Envision the Final Transformation
At Squeals we start with complete design services including professional blueprints, watercolors and permit assistance where needed. Our trained sales staff will come to your site and give free customized estimates to meet all of your landscaping needs. We specialize in design, construction and installation of new and existing projects. Squeals Landscaping always provides our own employees, materials and equipment to complete your project fast, efficiently and at competitive prices.
All of our work includes full warranties backed by a company in business for over 25 years. Our hand-picked plant materials are selected from the highest quality growers throughout the United States. After meeting with our representatives, you'll see how easy and affordable a new landscape can be.
Squeals Landscaping also has a trucking division and does demolition, excavation and land balancing work for all your construction needs. In the winter, we do commercial snow removal and salting for large parking lots and condominium complexes.
Landscape Design, Construction, Installation and Renovation Services in Orchard Lake MI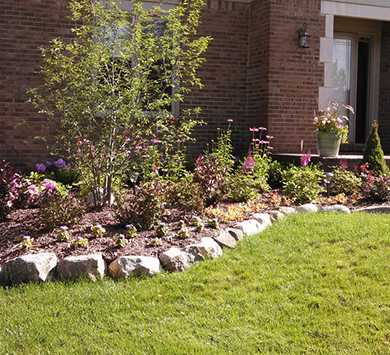 We specialize in new home landscapes and re-landscaping projects. Our design team has unique ideas that are beautiful, functional and economical. When you hire Squeals we will start your project on time and our installation team will ensure no inconvenience to you or your neighbors; every crew has a supervisor on site from start to finish. Our talented staff pays attention to specific details on the job creating not only an amazing landscape, but also a true work of art.
Whether for public buildings, recreation centers or individual homes, professional outdoor designs can make a space safer and more accessible. As a landscape architect with extensive experience in the Metro Detroit area, Squeals Landscaping can complete even the most elaborate residential and commercial projects.
Squeals Landscaping is experienced in all aspects of landscape design, including:
Home Enhancements -

The Squeals team is proud to help new homeowners make their mark on their first abode. We also work with more established residents, allowing them to give an existing property new life.

Waterfront Work -

Squeals Landscaping has worked on lakefront properties, pools and an array of other watery environments. We add beauty without disrupting the natural aquatic ecosystem.

Poolside Landscaping -

We provide exceptional plant design around your swimming pool, creating a unique atmosphere that you and your guests are sure to love.
Customer Reviews:
"Really great service. One thing to consider is if your contractor meets his commitments. This company does. They specialize in difficult stone work and tree planting. You can be confident that these people keep their word and commitments. So many landscape outfits give guarantees they cannot keep. This company is one you can rely on." Ed G.
"I wanted to take this opportunity to thank you and your entire staff for the outstanding job you did in landscaping our home. Your professionalism, horticultural knowledge and follow up was key to completing the project on a timely basis, along with assisting us in working through the numerous final grading problems with our builder. Please feel free to use either Lynn or myself as a reference for any of your future customers." John E. C. Ford
---
To request a free estimate or learn more about our services, contact Squeals Landscaping at (248) 360-7000 today.